VITEKA MUSIC PUBLISHING & PRODUCTION
Viteka Music is one of the largest independent publishing and production companies in Switzerland.
The founder and owner Willy Viteka is more than 35 years in the music business. As an active and creative publisher and producer, he strives to establish internationally promising young artists of various musical styles.
On its own five labels Viteka Music, Music Association, Allround Music, Cantitalia and Märliland, Viteka Music has released numerous international artists and productions.
Productions and Catalogue
Thanks to the vast and varied catalogue with original copyrights and productions different wellknown artists have recorded songs from this repertoire including Telly Savalas, Los Bravos, Milva, Francesco Napoli, Rising Sound, Los Picos, Paco Aguilera, Mastrovito, Koreana to name a few.
The various musical styles range from pop, dance, ballads, rock and pop to Latin, Spanish and Italian pop music as well as songwriters up to instrumental songs.
Willy Viteka counts as the pioneer who launched and established the emerging Latin and Italo musical streams. He was the first to introduce these to Switzerland and neighbouring countries. Today, besides the current pop music repertoire, the Latin and Italo styles are ndispensable segments for music distributors, online-shops and streaming services worldwide.
The annually Cantitalia festivals started and organised by Viteka Music have helped many Italian artists to break through, such as Mastrovito, One & One, Duilio, Giovanna, Francesco Napoli, Piero Ipazio and I Ragazzi del Sole, to he name a few, who stormed the charts. The Cantitalia-Compilations released after the festivals included the finalists together with wellkown Italian artists. The top-selling albums were also published in Ger-many, Austria, Belgium, Holland and Luxembourg.
In addition to the Italo-repertoire Viteka Music introduced with his "Viva Latino" Hit series the presently highly popular Latin Music in Switzerland and surrounding countries.
Willy Viteka brought the latest and most popular hits from South America and featured these on numerous compilations. Among them are stars from Cuba, Brazil, Argentina, Chile and Venezuela, which still today perform on international tours and festivals and some have became legends such as Victor Victor, Oscar d'Leon, Morris Albert, Daiquiri, Nancy Ramos, Porfi Jimenez, Un Solo Pueblo, Urbanda, Urano Souza u.v.m.
Viteka Music expanded this Latino catalogue consistently with new songs and artistst from South America and increased it with a Spanish repertoire and renowned acts such as Paco Aguilera, Tonino, Raul, Junco, Chavis, Los Picos, Torbellino, Mariela Romero, Los Cheles, Rumba Tres and many more on its three different labels.
Viteka Music also produced several children's albums,, containing stories and music for the young listeners. These were also awarded the "Golden Crown" for outstanding productions, including the hit "Es bitzeli Liebi" obtaining regular airplay.
Sub-Publishers & Admininstration
Viteka Music represented as Sub-Publisher numerous works at home and abroad.
In the 80s, Willy Viteka and Pete Waterman founded a publishing company which featured the extensive hit-catalogue of Mike Stock, Matt Aitken & Pete Waterman pro- moting and establishing it internationally. Viteka Music administered this ever-growing catalogue worldwide from its headquarters in Switzerland.
Among them were artists such as Kylie Minogue, Rick Astley, Bananarama, Donna Summer, LaToya Jackson, Jason Donovan, Princess, Cliff Richard, Mel & Kim, Saman- tha Fox, Mandy, Sinitta etc.
The successful composer- , author- and producer-team Stock, Aitken and Waterman created in a few years more top 10 hits than John Lennon and Paul MacCartney in their whole careers and thus wrote an important chapter in pop music history.
Special Projects:
Viteka Music has realized numerous special marketing projects in diverse areas such as fashion, cars, tourism, airlines, restaurant chains, as well as various food and drink manufacturers.
Due to the versatile catalogues containing own copyrights and productions, together with excellent contacts to other publishers and record companies, Viteka Music produces a whole series of special marketing CDs.
The CD continues to be an excellent advertising medium and an effective marketing tool for a variety of purposes. It is an attractive giveaway for customers for all kinds of occa- sions such as anniversary celebrations, presentations, and for launching of a new pro- duct or service.
Willy Viteka
CEO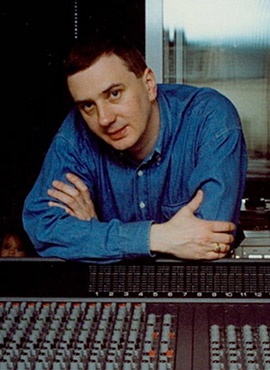 Dave Hewson; Produzent, Arrangeur, Musiker
Arbeitete u.a. für Stewart Jaki Graham Anita Dobson Marti Webb Simon May Two Minds Crack Bogart Co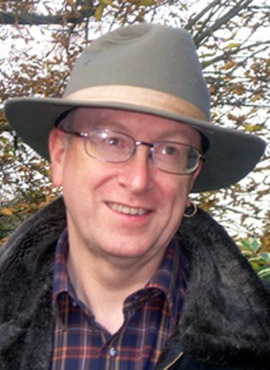 Ian Lynn - Produzent - Musiker - Komponist
worked with Sheena Easton, Barbara Dickson, Leo Sayor, Gerry Rafferty and Olivia Gray
NIgel Jenkins - Producer, Arranger, Guitar player, Keyboards
Worked with Cliff Richard, Gerry Rafferty, Sally Oldfield, Sergio Dalma,Mike Batt, Alan Jones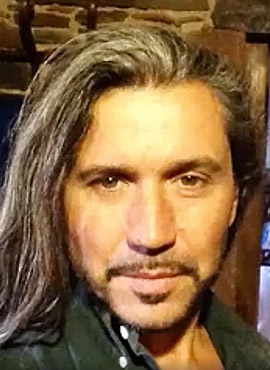 Xavi Puig - Producer, Musician, Arranger, Singer, Songwriter
Worked for José Carreras, Ultimo de la Fila, Luis Llach, Paco Aguilera a.m.m.